New Year, New Reads, 99 cent Books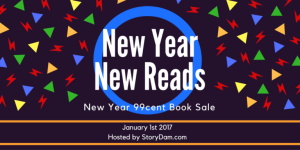 Hi, everybody! Thanks for stopping by on the New Year, New Reads blog hop. There's a lot of great books available for 99 cents to celebrate New Year's and mine is one of them. If you like mystery, an adventure in the past, and teen girl protagonists who don't let things get them down, The Poison in All of Us is the novella for you. You can get it right here!
And if you love the book, I'm giving away some printable stickers to my newsletter subscribers. Grab your stickers here.

Winter breaks are supposed to be exciting, but this one is murder.
A novella of suffragists and secrets.
In December 1918, sixteen-year-old Emmie McAllister was supposed to be fixing her motorcycle and gently getting on her mother's nerves, but when she and her boarding school rival Dessa stumble across the murdered body of her town's most prominent suffragist, the holidays take a darker turn.
But the more they poke around, the harder life gets for outspoken women in town. With a mysterious stalker, anonymous threats, and more, if Emmie and Dessa don't work together and find the culprit quickly, they could be the next victims.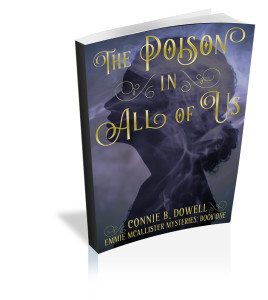 Pick up your copy here! And get the fun stickers by signing up here!
Do be sure to check out the other awesome authors on the linky list (I'm having some trouble getting the code to work on my site, so check back to the main post on StoryDam for a full list of participants). And thank you so much to Patricia Lynne who organized this hop (and has organized many an awesome hop, might I add).
Save
Save
Save
Save