New Series Starter: The Orchid Caper, Now on Pre-order
Everyone says you'd have to be bonkers to write more than one series at a time. You've just split your writing time, your marketing time and dollars. And while some fans will come over from the previous series, especially if you've changed genres, you're sort of starting over.
Well, I'm just that bonkers. Introducing The Orchid Caper, a humorous upper-YA action/adventure, releasing April 11th, now on pre-order.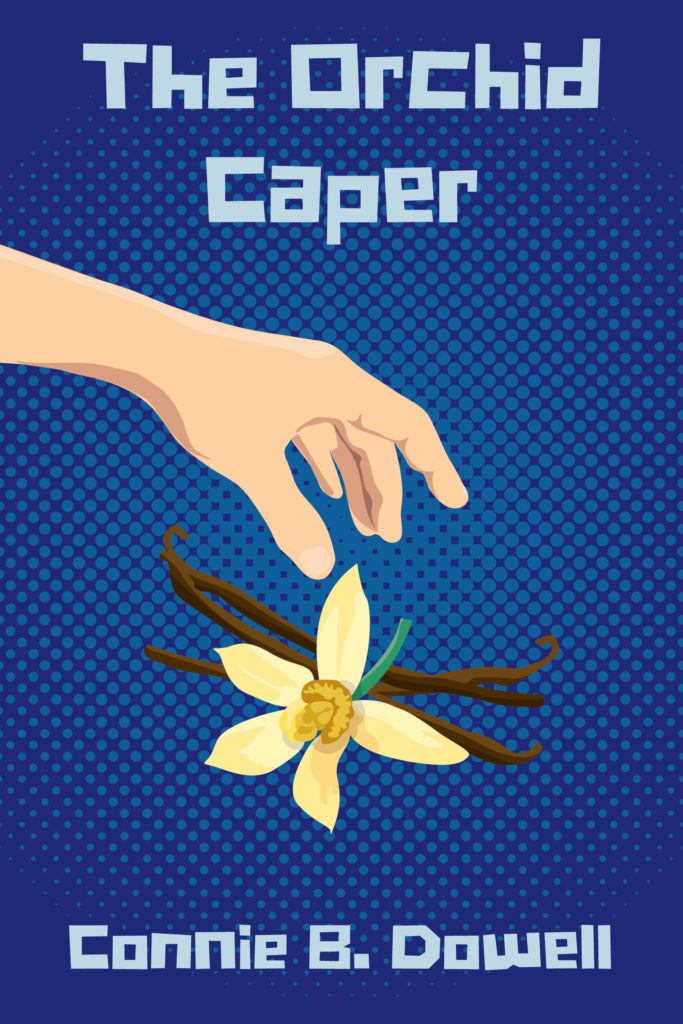 A down-on-her luck burglar, a trust fund college kid with something to prove. Will they outfox a master thief?
All eighteen-year-old Darlene wants is to rob the joint. College guy Ian comes home too soon. And some ill-timed flatulence brings them together. Darlene thinks she's toast. Instead Ian gives here a job offer, leading a heist team to steal a rare species of vanilla orchid. Only catch, she's swiping from one of the best thieves in the biz.
With her dad's store on its last legs, Darlene needs the cash she'll get when the job is done. Ian's in it to win a bet. Can their rag-tag team pinch the flower right under their mark's nose? And can they remember not to eat beans for breakfast?
THE ORCHID CAPER is the first in a comedic YA action/adventure series. If you love action with a sense of humor, this is the book for you.
Writing this book has been an absolute blast. Not the derriere kind of blast, of course. What I mean is, though I love historical fiction, doing something modern and a little silly has broken new wind–um, been a breath of fresh air, rather. Anyway, I just wanted to say that the adventure in this book is a real heart-stopper. You know, deadly, if not so silent.
Oops, that's not right. Moving on.
As promised, I am keeping that New Year's Resolution to do all 52 prompts in the 52 Week Illustration Challenge. I was a tad late with these two, but they're here! I've gotten proper marker paper, but I'm still not super pleased with how my art marker work is turning out. Need more practice, I suppose.